FOURTH MEETING OF THE LINCE PROJECT, IN MADRID, SPAIN
---
The main objective of the meeting was to close the administrative issues of the project, as well as the final organization of the presentation of the intellectual outputs.
The partners of the LINCE project met for the last time in Madrid, Spain, on 12nd and 13rd September 2019.
The main objective of the meeting was to discuss the presentation and organization of the intellectual outputs of the project. Time was also devoted to share the experiences of each of the partners in relation to the impact that the project has had on each of its institutions and collaborators. In this way, the last day of the meeting was used to talk about issues of sustainability and continuity of the project (above all, the methodology used in VET schools).
Local and regional institutions have been involved in supporting students' projects in each country, and some students are already actively working on their projects with companies in the ordinary labour market.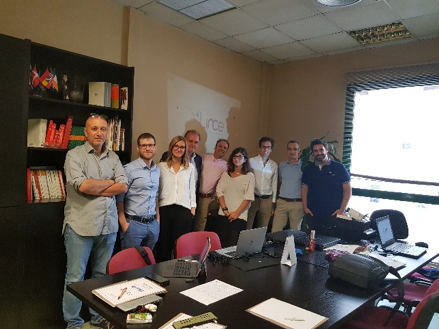 14/09/2019
---
---